About The Bubble Gum Strain
I'm not typically a huge fan of Indica and Indica-dominant hybrids. However, there are some strains that are hard to pass up. I love trying classic strains when I can get my hands on them. I was very excited when I saw that my local dispensary had some Bubble Gum in stock.
While this strain does not taste like candy, it does have that refreshing sweet, herbal, and slightly spicy vibe of 'old school' bubble gum. I can definitely see why how it gets its name. Even after smoking, I still have a bubble gum-esque flavor in my mouth. Overall, it is a very pleasant smoke.
For me, the effects of this strain are very chill and mellow. It didn't knock my socks off, but not every strain has to. If you are like me, this is a great strain for chilling out and watching a movie. It also gave me great stress-relief effects.
Have you purchased (or are thinking about purchasing ) the Bubble Gum strain? Or do you simply want more information about different cannabis strains? Either way, we have you covered! Here is everything you need to know about the Bubble Gum strain.
SHOP: Kushy Dreams CBD Pre Roll 5 Pack (Create Effect)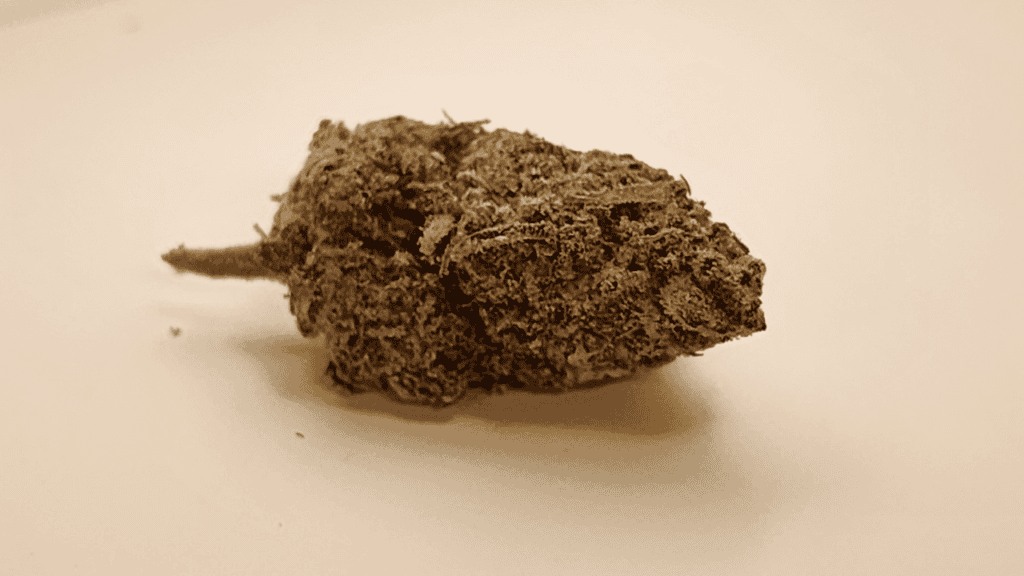 Fun Facts About The Bubble Gum Strain
Bubble Gum is an Indica-dominant hybrid. This means that although it has characteristics of both strains, its primary effects are on the body. This is excellent for general relief and relaxation.
The eighth of Bubble Gum we purchased came from Dealer Cannabis Co., a cannabis company from New York.
The THC percentage of this strain is in the medium-high range. The eighth we purchased has a THC percentage of 21.4%
At the time of writing this article, the Bubble Gum strain has a 4.1 rating on Leafly and a 4.8 rating on AllBud.
Since it is a classic cannabis strain, the exact origins of the Bubble Gum strain are unknown.
According to Leafly, the dominant terpene of this strain is caryophyllene. This makes sense as the strain does have a slightly spicy flavor.
Bubble Gum is one of the older strains in the modern cannabis movement. It was first seen in the early 1990s.
RELATED: Lilac Diesel GMO Strain – Cannabis Information And Review
Have You Tried The Bubble Gum Strain?
We hope you enjoyed our breakdown and review of the Bubble Gum strain. Have you tried this cannabis strain? Let us know about your experiences on social media!
RELATED: Garlic Knots Strain – Cannabis Information And Review