About The Lilac Diesel GMO Strain
There are certain buzzwords that can get you excited when they are in the name of a strain. Things like 'Cookies', or "O.G.". When I was perusing my local dispensary's listing, I saw the name Lilac Diesel GMO. I love anything Diesel or anything GMO, so this was definitely going to be a purchase.
This is one of the best-smelling cannabis strains I have ever had. People will tell you that their buds smell like certain things and, apparently, I am now one of them. Lilac Diesel GMO smells like you are putting your face into a bouquet of flowers.
Even the smoke smells and tastes good. Every aspect of this flower has a floral and herbal presence. The hits are nice and smooth. The effects, at least for me, were very chill and calming. I had a very overwhelming week, and this really helped unwrap the layers of anxiety. Lilac Diesel GMO is an all-around great smoke.
Honestly, the Finger Lakes region has been killing it in the new legal New York market. Now we know why Jim Carey's character in The Office loved it so much. Here's a hit to more awesome New York cannabis creators!
SHOP: Kushy Dreams 5 Pack CBD Pre Rolls (Dream Effect)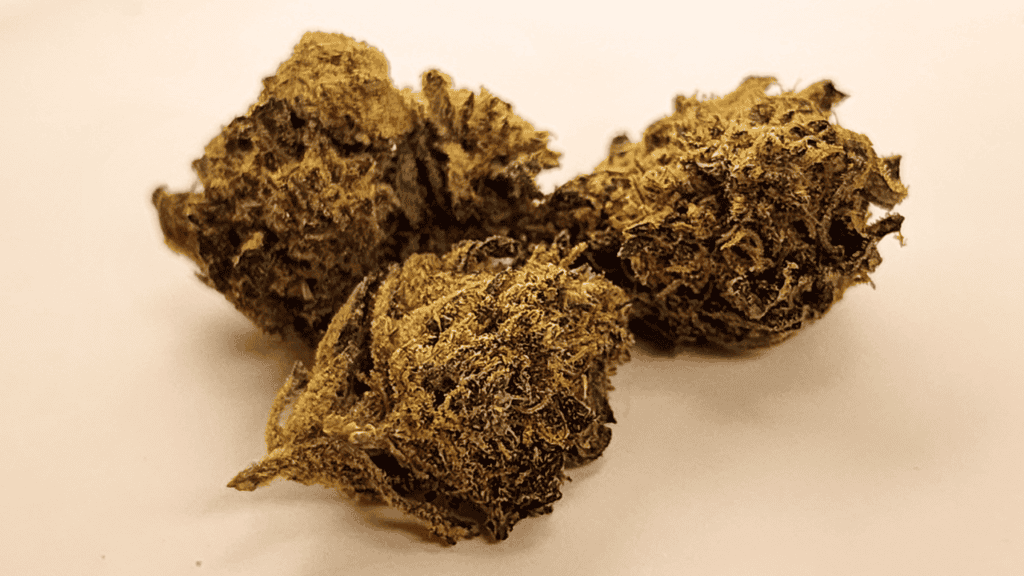 Fun Facts About The Lilac Diesel GMO Strain
Lilac Diesel GMO is a hybrid strain, meaning it has the best of both worlds when it comes to Indica and Sativa effects.
The eighth we purchased is distributed by Ithaca Organics, a cannabis company from Ithaca, New York.
Lilac Diesel GMO is a crossbreed of (you guessed it) Lilac Diesel and GMO.
GMO is a very popular strain also known as 'Garlic Cookies'. It is a crossbreed of Girl Scout Cookies and Chemdawg.
Lilac Diesel, however, has a much more complicated heritage. First, Silver Lemon Haze is bred with Forbidden Fruit. Then, it was bred with NYC Cherry Pie. To top it off, it was then bred with Citral Glue.
The combination of the chemical/floral notes of Lilac Diesel, and the garlicky dankness of GMO gives this strain its crazy-delicious aroma.
The THC percentage of Lilac Diesel GMO is in the high range (20-24%). The flower we bought came in at an even 21%.
RELATED: Garlic Knots Strain – Cannabis Information And Review
Have You Ever Tried The Lilac Diesel GMO Strain?
We hope you enjoyed our review and breakdown of the Lilac Diesel GMO strain. I love this strain's calming effects and dense floral aromas. Have you ever tried this cannabis strain? Let us know your experiences on social media!
RELATED: 7 Fun Facts About The Ice Cream Cake Strain (Cannabis Information)