You can now pay for your high-quality CBD Hemp Flower from Kushy Dreams with crypto.
If you've been holding cryptocurrencies for a while... congrats. Your portfolio is likely up. (Hopefully way up!) This year, Bitcoin, Etherum, and Dogecoin all hit all-time highs. And Bitcoin and Ethereum have only increased their leads as the top two cryptocurrencies by market cap. 
With all the value ascribed to these tokens it can be hard to know whether your coins are stores of value like gold or silver, more like stocks, or are actual currency to use for purchases. The answer seems to be all of the above. Thankfully you can directly roll some of your gains into making purchases, thanks to ecommerce retailers who use payment processors that accept crypto... like us.
Here's how you pay for your CBD purchase using crypto. We currently accept: Bitcoin (BTC,) Ethereum (ETH,) USD Coin (USDC,) Dogecoin (DOGE,) Litecoin (LTC,) and Bitcoin Cash (BCH.)
Here are the steps you take:
Shop and add products to your cart
Go to Checkout
Fill out your information and select your shipping method
For payment select "Bitcoin and other cryptocurrencies"

5. At the bottom of the page click/tap "Proceed To Coinbase"
This opens the Coinbase Commerce for processing crypto payments.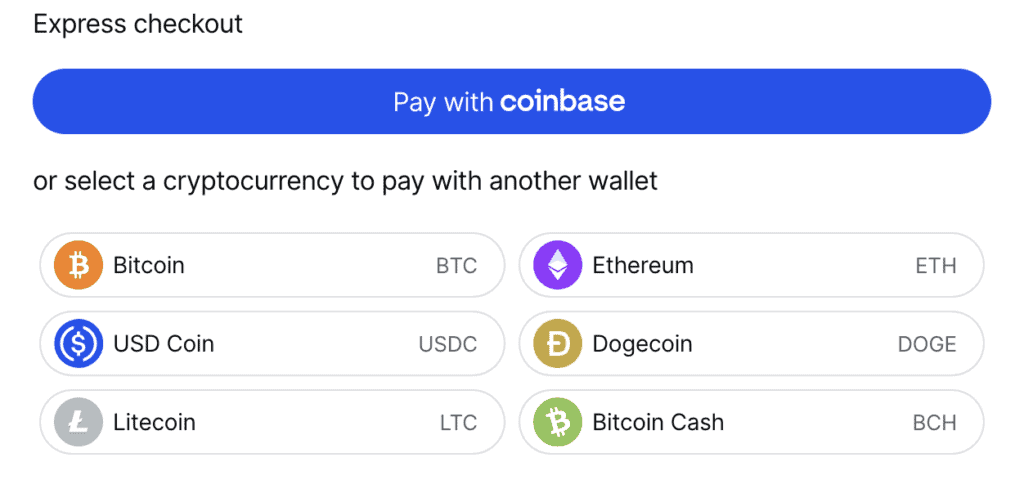 6. You can complete your purchase using your Coinbase account or an external wallet that holds BTC, ETH, USDC, DOGE, LTC, or BCH.
Don't have a Coinbase account? Sign up is easy here.
Or just select which crypto you'd like to use and you'll be provided with an address and amount for payment.
There's no need to worry about transaction speed because you have one hour to complete your purchase.
7. Await for your coins to be processed and then wait by the mailbox for your CBD!
#SmokeYourCBD